Luxand Partner Network
Looking for an experienced developer to complete your project? If you don't have the time or skills necessary to develop a project using Luxand solutions, simply contact one of our Luxand Certified Partners to find a professional qualified to handle the job. To find the perfect developer for your custom job, be sure to supply all the details about your project, including deadlines and budget.
---
Our Resellers
LNG
Applied Intelligence, delivered. We undertake projects and support services in today's technologies to solve your operational problems and automating your business processes while ensuring it addresses the needs of the end user.
India
LNG Technologies Pvt Ltd.
E-201, 2nd Floor, Sunrise Chambers,
22, Ulsoor Road, Bangalore,
Karnataka, India 560042.
Tel: +91 99405 80649
E-mail: sriram@lngtechnologies.in Web: www.lngtechnologies.in
---
Software.com.br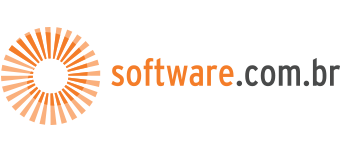 Targetware Informatica Ltda (DBA: Software.com.br) is one of the largest LATAM resellers, with around 8,000 manufacturer-partners and more than 100,000 products in their portfolio. With offices in Brazil, Mexico and Colombia and clients all over the Latin America, Software.com.br has staff prepared to attend all kinds of clients and sectors. Customers can count with special conditions for all market segments, fast delivery and competitive prices.
Brazil
Targetware Informática Ltda.
Av. Francisco Matarazzo 404, conjunto 102, Água Branca | São Paulo - SP
Tel : +55-11-3665-8550
BRAZIL: comercial@software.com.br MEX: comercial@software.com.mx COL: comercial@software.com.co Web: software.com.br
---
Qast Software Group
Qast Software Group is one of the largest software distribution companies in China. Qast business coveres mainland China, Hong Kong S.A.R., Taiwan and Singapore. Qast provides services including sales, marketing, technical support, IT consulting, software localization, OEM, training, etc.
China
Qast Systems Solutions, Inc
Room 3705, BM Bussiness Center, 100 Yutong Road, Shanghai 200070, China
Tel :+86-21-5240-0198
E-mail: info@qast.com
Web: www.qast.com
---
ACCSYS-3000

For more than 8 years, ACCSYS-3000 has been developing RFID solutions that help companies eliminate critical errors in data entry, shorten data collection time and significantly reduce the amount of work and paperwork needed for information processing. Our solutions are extremely reliable and we offer the lowest error rate for all technologies, including bar codes, magnetic tape and biometric technologies and equipment.

---
---
---
---
---
---
---
---
---
---
---
---
---
---
---