End-User Products

Glamourizer: Turn ordinary snapshots into stunning glamour portraits in one click!
Glamourizer makes it easy to create perfect glamour portraits out of ordinary snapshots. Automatically locating all the people faces in a picture, Glamourizer makes skin look smooth and natural while removing small imperfections. Automatic skin tone adjustments and red-eye removal make batch image enhancement a matter of just a few mouse clicks! Read More...
---

Luxand Blink! - Log in to your PC by simply looking!
Luxand Blink! allows users to log in to Windows by simply looking into a webcam – no need to scan fingers or type lengthy passwords. Luxand Blink! supports all types of webcams, accommodates for varying lighting conditions, and recognizes faces with different haircuts, contacts, lipsticks, and fashion accessories. Read More...
---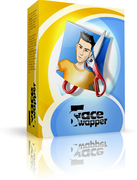 FaceSwapper: Swap faces between images automatically!
FaceSwapper makes it easy to cut and paste faces from one picture into another without precision selections or manual color adjustments. The cutting and pasting occurs in 3D space, allowing you to easily match the angle and direction of the target face. No need to use complicated 3D modeling applications or costly graphical packages. Create high-quality collages in minutes! Read More...
---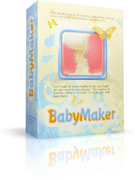 Don't wait for nine months to see your baby!
The science of fortune telling is brought to perfection with BabyMaker. Just put pictures of you two into BabyMaker, and see what your baby will look like in just a moment. Impress your friends and family with 'what if' pictures of your possible babies made with just about anyone. Read More...
---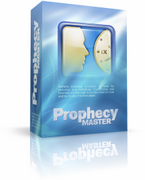 ProphecyMaster: Have a peek into the future!
No need to wait for 20 years to see what you or your friends are going to look like! A single photo is all you need to peek into the future. Just put your picture into ProphecyMaster, and see your face aged instantly. Read More...
---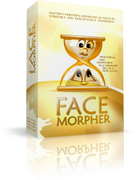 FaceMorpher: Create funny face animations. Morph them ALL!
Create animated transitions of one face into another in just minutes with this fully automated face morphing program. It guesses basic spots automatically and makes realistic animations saving you time and effort. Read More...
---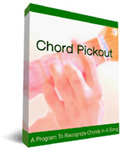 Chord Pickout: A program to recognize chords in a song
Chord Pickout uses its artificial intelligence to guess chords for you. All you have to do is to load a media file (wav or mp3) and click a button. Chord Pickout will transcribe the music and write down the recognized chords automatically. Read More...