Mirror Reality for Desktop
Mirror Reality is an innovative entertainment app based on Luxand's latest development in real-time face recognition and morphing. Think of it as a digital mirror. You look at a webcam and see yourself transformed on the monitor as you watch.
View our EULA, Privacy Policy and Uninstallation Instructions.
You really have to see it to believe it. Just watch the following clip to discover the possibilities offered by Mirror Reality:
Mirror Reality: Stunning Visual Effects
Aging is the first product from the new range. With Mirror Reality, you will see faces change in real time. It's like looking in a magic mirror! You see your reflection repeating your every move, only the reflection is ten, twenty, or thirty years older than you are.
The following effects are included:
Aging. Makes reflections in the Mirror Reality look older than the real person.
Zombie. Makes the reflection look like an undead. Green and ugly.
Rejuvenate. Makes you a fashionable beauty even if you are a zombie. (Just kidding! This effects smoothens skin tones and removes wrinkles, working as virtual makeup). Hint: if you rejuvenate enough, you'll turn into a teenager… a child… and a baby!
Fatter. Makes you look like you gained a lot of weight.
Slimmer. Makes you look like you lost a lot of weight.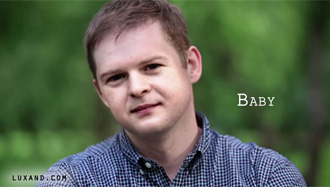 Flexible Customization
You can adjust Mirror Reality in a variety of ways, making it a perfect match for retailers, the entertainment industry, advertising, and PR agencies. The quality and type of aging can be changed, and of course, you can specify the exact amount of aging. You can even have several mirrors picture-in-picture style! One could show normal aging while the others demonstrate the effects of smoking, using drugs, or consuming alcohol. You can set up mirrors to make people look fatter or slimmer or make them look like undead zombies. The possibilities are truly limitless!
You can, of course, use Mirror Reality in exactly the opposite way. If you're selling an anti-wrinkle solution, you could adjust Mirror Reality to display 'normal' aging as opposed to aging with the product you sell. Or use the rejuvenation filter to make them look great. Selling dietary products? Make them look slimmer as they eat! All this allows Mirror Reality to become your perfect advertising tool.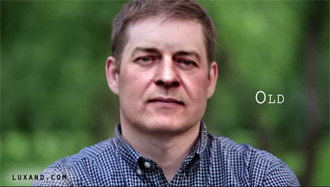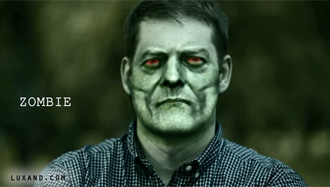 Technical Details
Enough marketing! Let's look at sheer numbers. Mirror Reality allows for a wide range of adjustments to achieve the desired effect. You can adjust the following:
Number of detected faces. Enables recognition of 1 to 10 faces.
Face detection threshold. Accepts values of 1 to 10. A high threshold means that only sharp, well-lit and in-focus faces will be detected. Loosening the threshold (setting to lower values) allows detecting slightly out-of-focus faces at expense of a higher false recognition rate.
Distance from camera to face. Accepts values of "small", "medium" or "big". Smaller camera distance speeds up recognition.
Detect only upright faces. If enabled, the program will only look for faces tilted within the range of 20 degrees, which speeds up recognition. If this setting is not enabled, the program can detect faces tilted to up to 45 degrees, naturally taking a performance hit.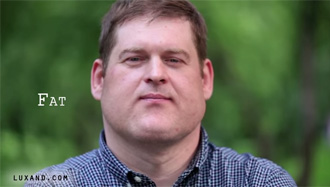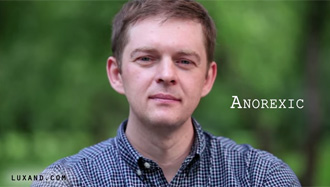 Protected by U.S. Patent 8,879,804.