What Kind of Zombie Are You?
A special seasonal treat from the developers of FaceMorpher, PicTreat and MakeMeBabies is here! In high demand throughout the year and peaking every Halloween, this new service answers one simple question: If you were a zombie… what kind of zombie would that be?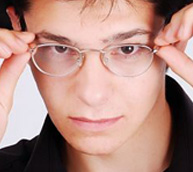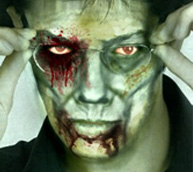 How Does That Work?
Quite simply, actually. Upload a clear picture of your face, and MakeMeZombie will automatically process the image, turning you into a spooky green creature. Under the hood, the service uses advanced face detection and morphing technologies developed by Luxand and used in many other entertainment portals and even in the movie business.
Have Fun!
Interested what all the buzz is about? Visit www.makemezombie.com with your picture ready and find out!
MakeMeZombie on Your Website
Luxand encourages Web developers to use its entertainment services on their own websites. The integration is quick and easy with the provided WEB API, sample code and detailed instructions.
The How To
Connecting to the API is extremely simple. The actual complex mechanics are implemented on our servers. You'll just need to connect your app with the server by using an online API as detailed in the manual.
To get more information and request the pricing of the API, please fill in the following form and we will get back to you as soon as possible:
Protected by U.S. Patent 8,879,804.