Glamourizer - Turn Ordinary Snapshots into Stunning Glamour Portraits in One Click!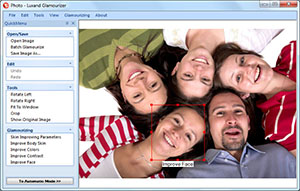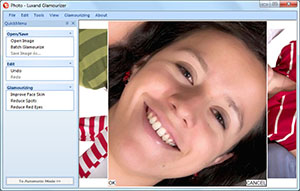 Glamour Portraits Made Easy
Turn ordinary snapshots into stunning glamour portraits! With automatic face recognition and skin enhancement, Glamourizer offers complete automation for hundreds of pictures – while treating every single shot with all the attention it deserves.
View our EULA, Privacy Policy and Uninstallation Instructions.
Removes Skin Imperfections
Glamourizer will make people's skin look healthier on the pictures by applying several enhancements. The product will automatically remove small skin defects such as pimples, wrinkles, and freckles without making the skin look unnatural. Applying just the right amount of texture, Glamourizer makes people's faces look healthy and completely natural without giving them any 'plastic' feel.
Enhances Skin Tones
To compensate for varying lighting conditions, Glamourizer will detect color cast and improve skin tones on all pictures, resulting in healthy-looking people with natural skin tones no matter how difficult the light was.
Stand-alone Operation
Glamourizer is completely stand-alone, and does not require any third-party tools. This makes Glamourizer easy to learn and to use by any photographer.
Point-and-shoot and SLR Support
Glamourizer works with all pictures, no matter which camera you use to take them. Pro SLRs, mega-zooms, or point-and-shoot cameras can produce beautiful glamour portraits if you use Glamourizer to enhance your pictures!
Automated Operation
Thanks to the advanced face recognition technologies used, all operations of Glamourizer are completely automated. Just a few clicks will start processing batches of hundreds of images with stunning results!
Batch Mode
No need to open and close pictures one by one! The available batch mode automates the processing of hundreds of photos, applying the same healing effect to every picture without requiring human interaction.
More Samples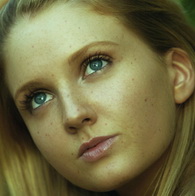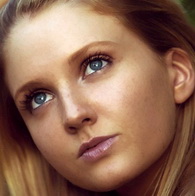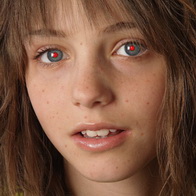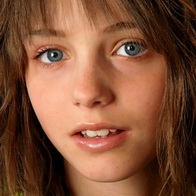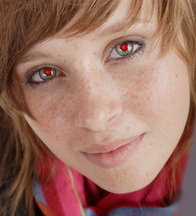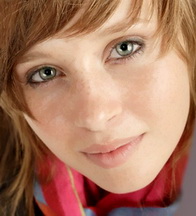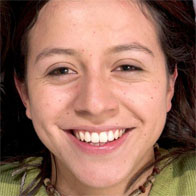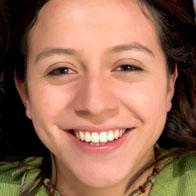 Luxand Glamourizer 1.0, released on 09/24/2009
Supported OS: Windows XP/Vista/Seven
Protected by U.S. Patents 8,265,410; 8,879,804.