BabyMaker: Funny Baby Face out of Parents' Pictures - Make a Photo Collage!
Join the crowd and start making babies – you only need two photos to begin! More than 30 million babies made by using the baby generator technology – enough to populate a small town. Featured in Graham Norton Show by Jennifer Lopez, and reviewed by Globo TV in Brazil, the technology is super popular and a great deal of fun.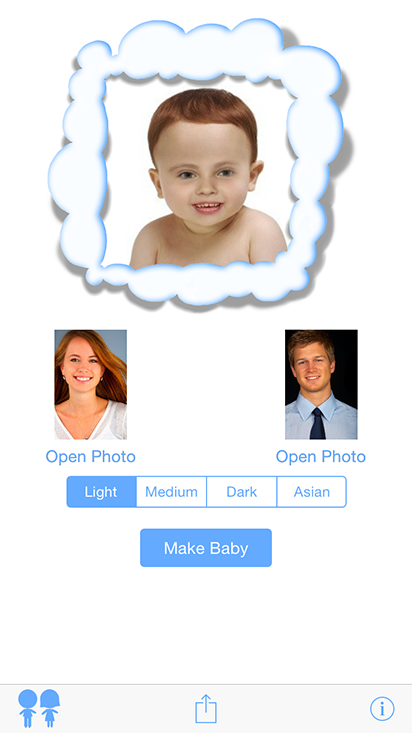 &nbsp&nbsp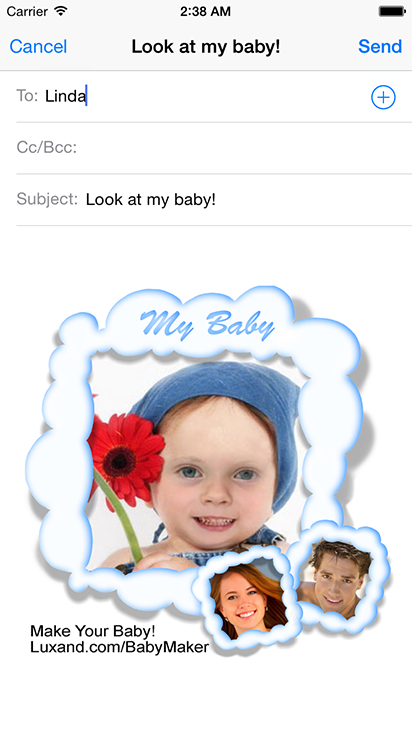 &nbsp&nbsp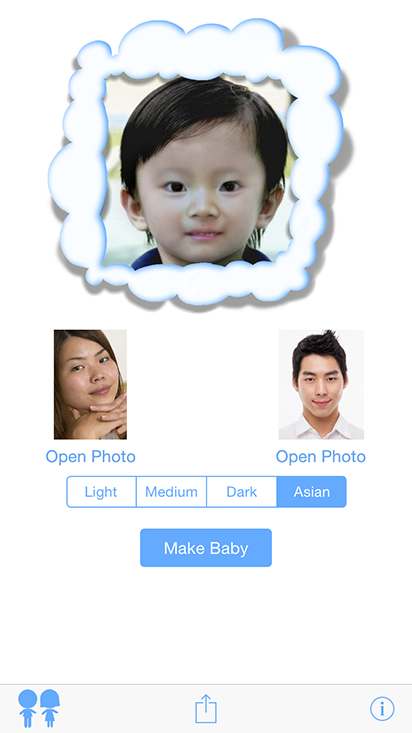 &nbsp&nbsp
Download Luxand BabyMaker on the AppStore!

Protected by U.S. Patents 8,879,804; 9,314,692.