If Luxand Blink! is disabled, you can enable it by selecting
Run Luxand Blink!
in the
Programs
menu.
To open the
Settings
window, you can either double-click the Luxand Blink! icon in the system tray or right-click the tray icon and select
Settings
.
The
Settings
window allows you to do the following operations:
1. You can enable or disable face login to Windows. Click
Enable
or
Disable
respectively.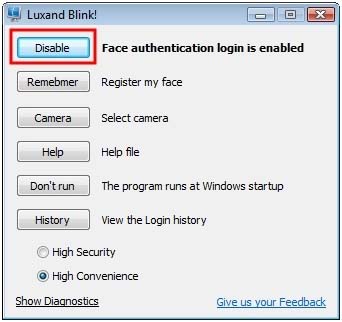 Note: You can also enable or disable face login to Windows by right-clicking the Luxand Blink! icon in the system tray and selecting the appropriate option.
2. You can delete your biometric data. Click
Delete
.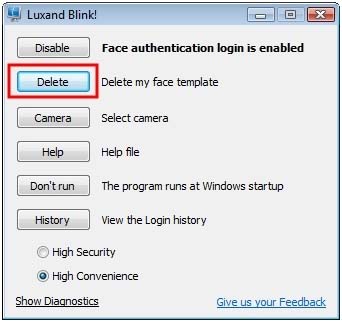 Then, click
Yes
when prompted to continue.

Once your data is deleted, face login is impossible. To enable face login again, you must register your face again.
3. To register your face, click
Remember
.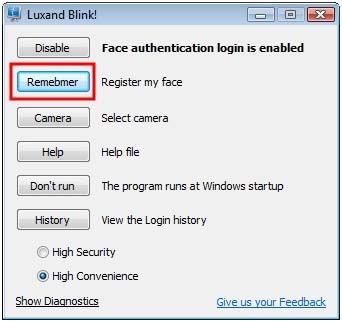 This opens the
Configuration
wizard. For more information about registering your face, see
Configuration
.
4. You can also select the camera to use for face authentication. Click
Camera
.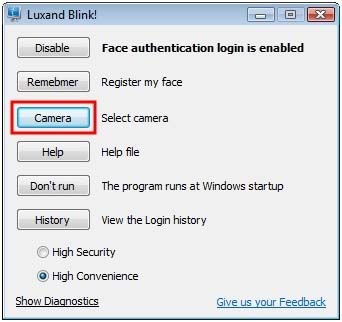 Select camera, and click
Apply
.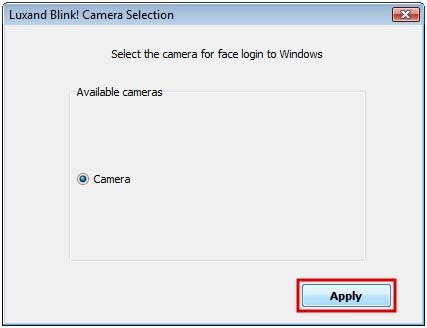 If you have a new webcam, we recommend that you to register the face again.
5. Click Help to read the
Help
file.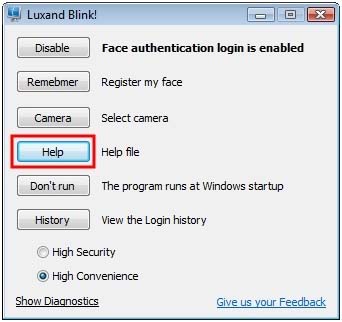 6. If you do not want the program to run at Windows startup, click
Don't run
. Note, however, that face login remains enabled.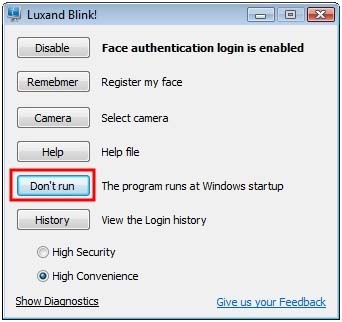 To run Luxand Blink! at Windows startup, click
Run
.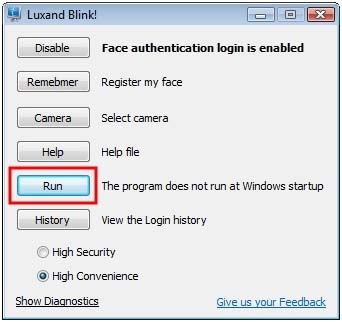 7. Click
History
to view your computer's login history.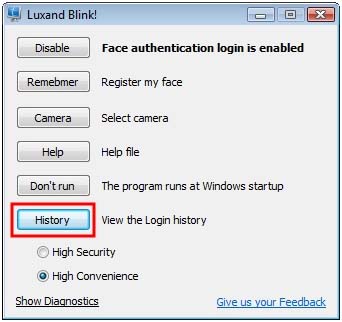 By using the
Login history
, you can view and save photos of people who have attempted to log in to your system. You can also view and save your own login photos.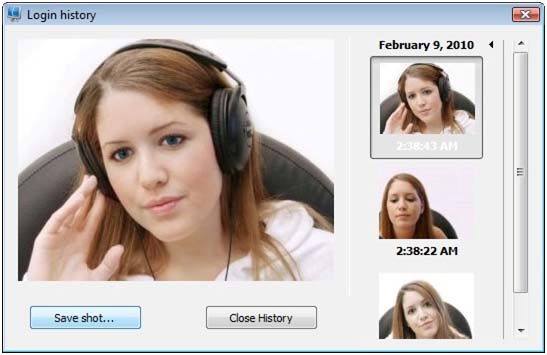 8. In
High Convenience
mode Blink! learns your facial appearance each time you log in. However, this could compromise security if someone else logs in with your password. In
High Security
mode, training is disabled.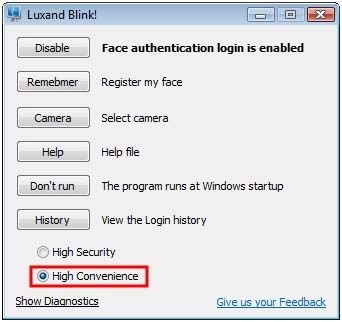 9.
Show Diagnostics
helps troubleshoot errors. For more information, see
Report a bug
.
10. If you have questions or suggestions about the program, click
Give us your feedback
. This opens your default mail client with a preset message to us.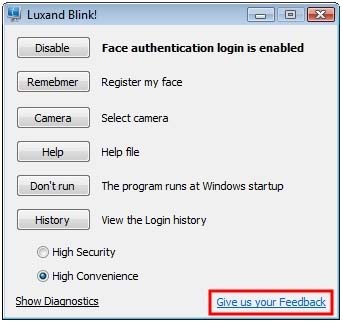 Next chapter: Uninstall the Program