After you install Luxand Blink!, the program opens the
Configuration
wizard. This wizard is where you will register your face (that is, have the program "remember" your face) for automatic login to Windows.
To register your face, follow these steps:
1. In the Configuration wizard's Welcome window, do one of the following:
To register your face now, click Next and continue to step 2.

To close the wizard and register your face later, click Configure later.
Note: If you do not want to register your face immediately after installation, you can do so later by double-clicking the Luxand Blink! icon in the system tray and clicking the
Remember
button. (Important! You must register your face before you can automatically log in to your PC by face.)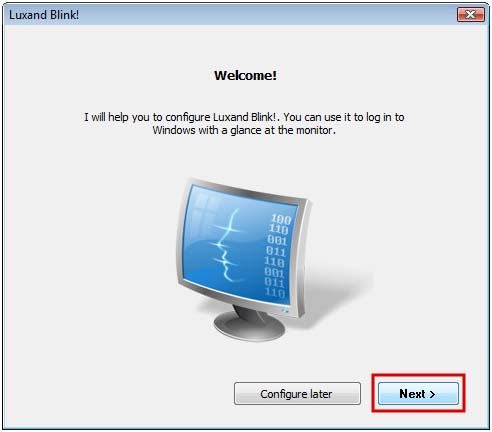 2. Read the instruction in the next window carefully and click
Next
.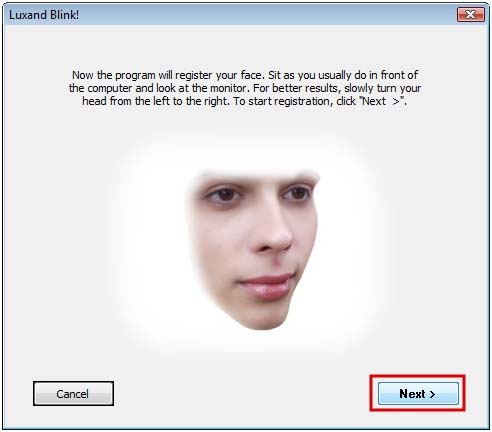 3. The program starts the enrollment of your face. Slowly turn your head to the left and to the right, while looking into the monitor.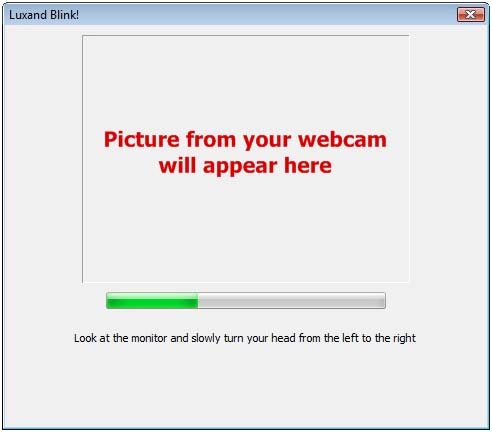 4. Once your face is registered, the program prompts you for your Windows login credentials and whether you want to enable face locking. Do the following:
a. Type the password for your Windows account.
b. Click
Finish
.