If you find a bug in the application, you can help us fix it in the next release. In the
Settings
window, click
Show Diagnostics
.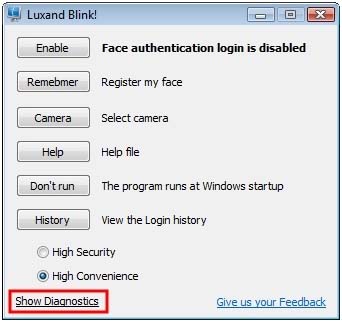 In the resulting window, click
Copy to clipboard
to copy data required for analysis to the clipboard. Paste this information into an email message and send it to
support@luxand.com
. Or click
Save as…
and attach the saved file to the email.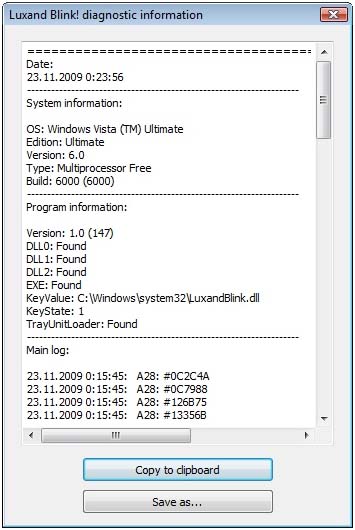 In the Subject field of the message, type in "Support – Luxand Blink!" (You can open the preset message template in your default mail client by clicking the
Give us your feedback
link in the
Settings
window).