To install Luxand Blink!, follow the steps below:
1. Double-click the setup file to begin installation.
2. Click
Luxand Blink! License agreement
in the installation window.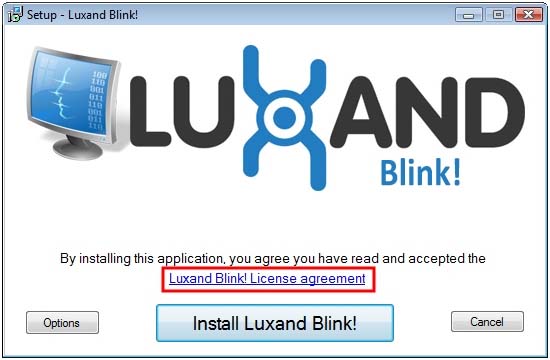 3. Read the License Agreement carefully. If you agree to its terms, click
I Agree
.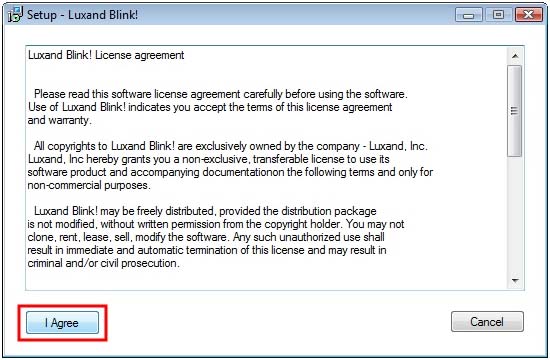 4. If you want to install
Luxand Blink!
in a different folder, click
Options
. Choose the path to install the program, select the desired
Start
menu folder, and click
OK
.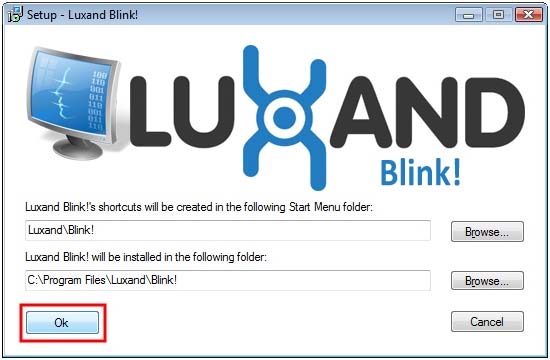 5. Click
Install Luxand Blink!
to begin installation.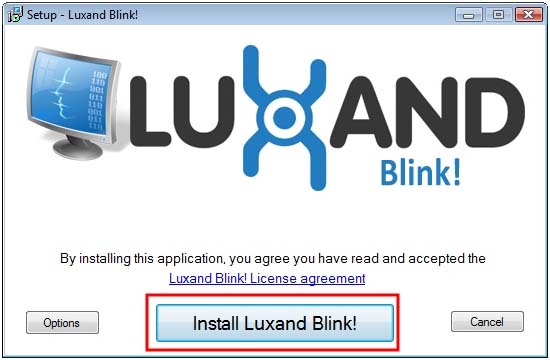 6. Wait until the software is installed into the selected folder.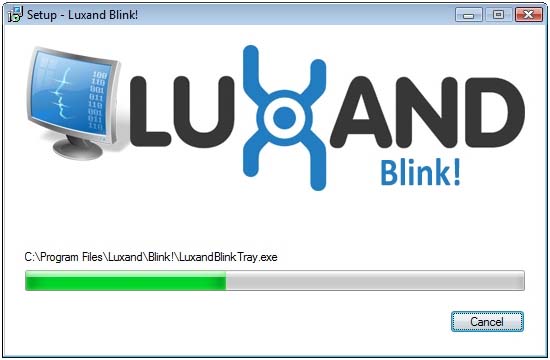 7. When you are prompted to select the webcam to be used for automatic login, select the desired webcam from the list and click
Apply.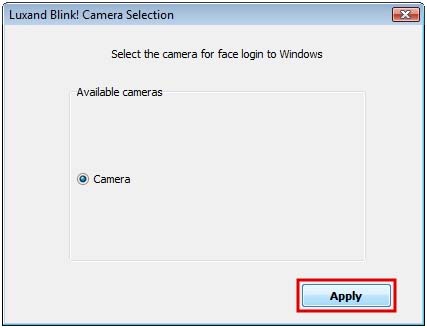 You can change the default webcam at any time after installation by selecting the
Camera
option in the
Settings
window.
When installation completes, the
Configuration
wizard appears. For more information about this wizard, see
Configuration
.
If you have problems or errors during the installation, please
contact our technical support team
.
Next chapter: Purchase and Registration