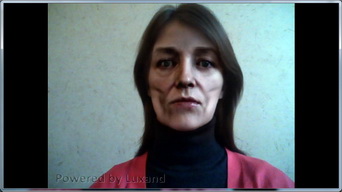 Mirror Reality
Mirror Reality is a brand-new product line based on Luxand's latest development in real-time face recognition and morphing. Think of it as a digital mirror. You look at a webcam and see yourself transformed on the monitor as you watch.

View our EULA, Privacy Policy and Uninstallation Instructions.
Mirror Reality: Aging
Aging is the first product from the new range. With Mirror Reality: Aging, you will see your face age in real time . It's like looking in a magic mirror! You see your reflection repeating your every move, only the reflection is ten, twenty, or thirty years older than you are.
Flexible Customization
You can adjust Mirror Reality: Aging in a variety of ways, making it a perfect match for retailers, the entertainment industry, advertising, and PR agencies. The quality and type of aging can be changed, and of course, you can specify the exact amount of aging. You can even have several mirrors picture-in-picture style! One could show normal aging while the others demonstrate the effects of smoking, using drugs, or consuming alcohol. Mirror Reality: Aging can be a powerful propaganda tool.
You can, of course, use Mirror Reality: Aging in exactly the opposite way. If you're selling an anti-wrinkle solution, you could adjust Mirror Reality: Aging to display 'normal' aging as opposed to aging with the product you sell. This allows Mirror Reality: Aging to become your perfect advertising tool.