What Will YOUR Baby Look Like?
Ever wondered what your baby will look like? Bring your and your partner's photos to MakeMeBabies to find out! Luxand's new service offers great fun to those seeking an answer to this popular question. By analyzing two given faces, MakeMeBabies can produce a picture of a baby that has a little bit of both. Want more fun? Try making babies with a celebrity of your choice – there are a great many on the list!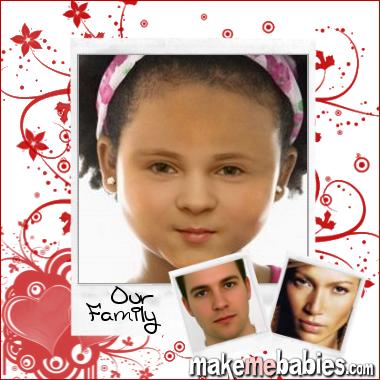 Under the Hood
For you, using MakeMeBabies is as simple as posting your picture and your partners (or celeb's) photo and seeing the result. Under the hood, there are great many things going on the moment you push the button. MakeMeBabies will automatically find faces on the two pictures you submitted, recognize facial features such as the eyes, lips, ears and so on, and apply special biometric morphing algorithms to produce an image of a baby made by the couple. All those things happen quickly and completely automatically, so the result is near instant.
Use It on Your Website
MakeMeBabies is very popular among young families and Facebook users. Luxand encourages Web developers to use MakeMeBabies as well as its other technologies on their own websites. It's quick and easy to put MakeMeBabies to your website with WEB API, sample code and detailed instructions handily available. For more information, contact our sales team.
Have Fun!
Interested what all the buzz is about? Visit www.makemebabies.com and submit pictures of your and your partner's faces to see what your baby would look like!